FOR SALE!




- Singaporean buyers only, all prices in SGD
- Prices not included postage fee
- Payment methods: Bank transfer/Cash upon meetup
- Delivery method: Meet-up (venue to be discussed), normal/register postage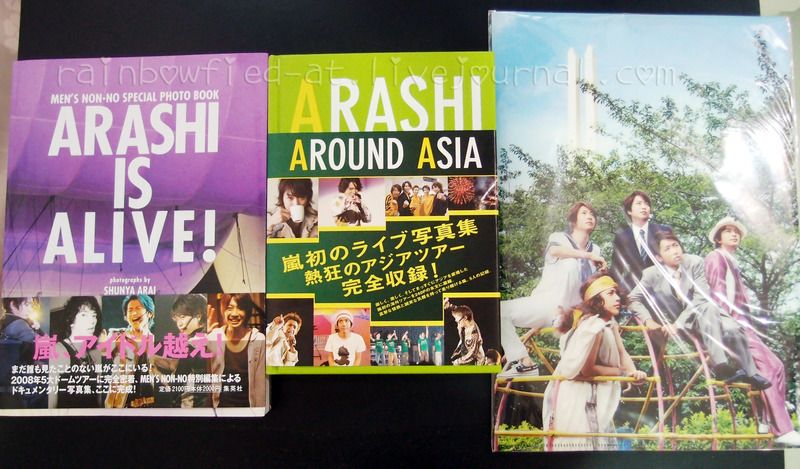 Arashi is alive! photobook (no CD) - $40
Arashi Around Asia photobook - $40
Pikanchi 2.5 clear folder - $10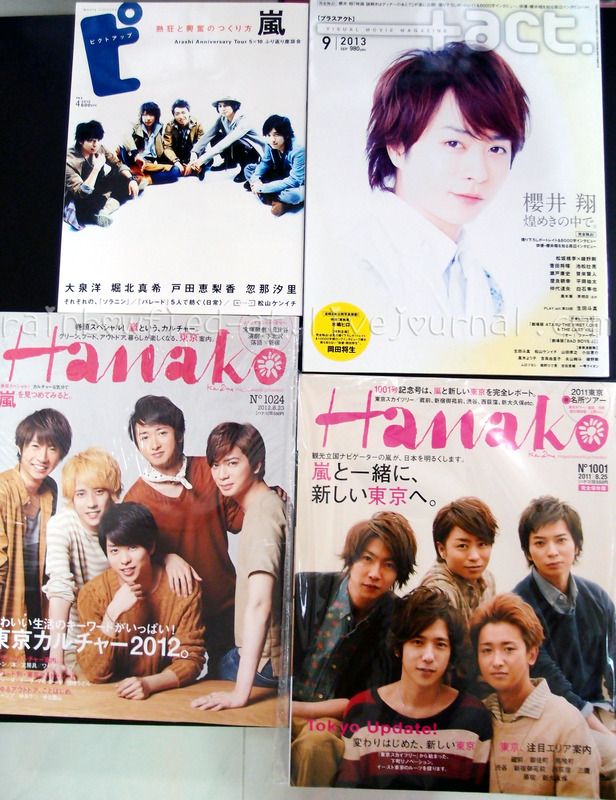 pictUp 2010 Apr issue - $10
+act 2013 Sept issue (Sho on cover) - $10
Hanako 2012.08.23 issue (on left, Nino with blonde hair) - $10
Hanako 2011.08.25 issue (on right) - $10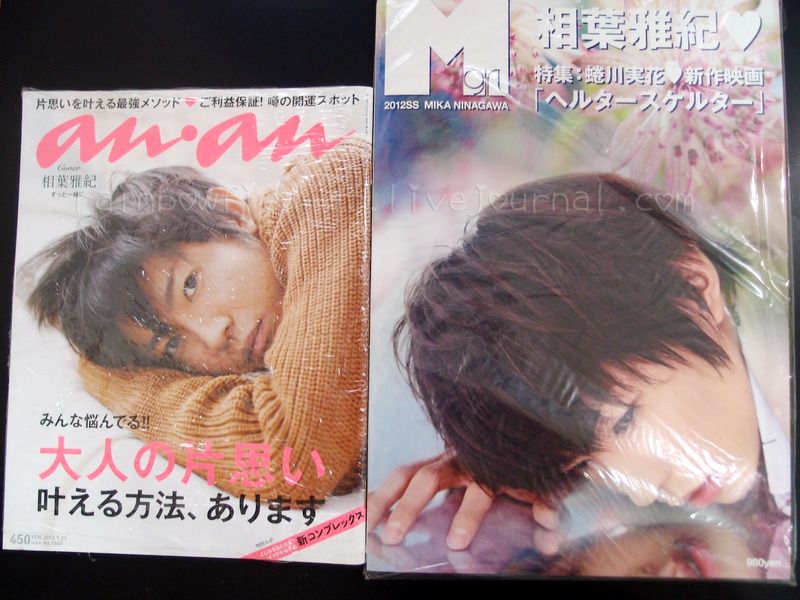 anan 2013.1.23 issue (Aiba on cover) - $10
M Girl 2012 Spring/Summer issue - $15

All items are in excellent condition because I have a personal habit of wrapping them up in plastic.
I would prefer meet ups for payment and delivery however, postage is also fine but I will not be responsible for lost normail mail.
Previews of magazines are available upon request

Free 'MIRACLE Debikuro-kun' (starring Aiba) movie flyer for every purchase! (in limited quantities, given out on first come first served basis)

Leave a comment in this format if you're interested:

Name:
Contact number:
Email:
Payment method:
Delivery method:
Item(s):

All comments are screened for privacy.